Dallas-Fort Worth, TX – Worth Clark Realty, a full-service real estate brokerage headquartered in St. Louis, MO, is excited to announce an expansion of brokerage services to the state of Texas, with the first stop being the Dallas-Fort Worth Metroplex. Ranked as one of the fastest-growing companies by Inc. Magazine every year since 2016, this will be the first market expansion since entering Colorado in 2017.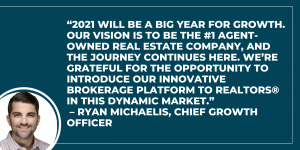 Why Worth Clark?
Worth Clark currently employs over 600 licensed agents throughout the United States. Created by agents for agents, Worth Clark is uniquely positioned to provide a combination of assets, support, training, agent ownership, and earning potential to real estate professionals that big-box or minimalist brokerages simply cannot offer. Worth Clark's six pillars set agents up for success: 7-day broker support, 100% compensation, agent ownership, training, upgraded technology, and real leads (click icons below for more information).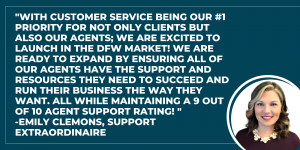 Why Texas?
The state of Texas provides for an interesting growth opportunity for the agent-centered brokerage of Worth Clark. The platform we've created is the future of real estate as we've combined superior staff/broker support and a powerful tech-enabled marketing platform. With 4 major metropolitan cities, nearly 200,000 licensees, and consistently ranking in the top 10 states with population growth, everything really is bigger in Texas, including the opportunity for growing real estate brokerages.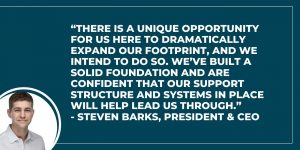 Curious if Worth Clark is the right fit for your real estate goals? Then schedule your no-commitment, 15-minute chat today to learn more.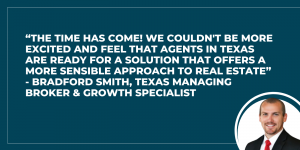 About Worth Clark Realty
Worth Clark Realty is a full-service agent-owned real estate brokerage helping individuals and families with buying, selling, and leasing of real estate property. We are one of the fastest-growing real estate brokerages in the nation, having recently been named to Inc. Magazines' list of fastest-growing companies five years in a row.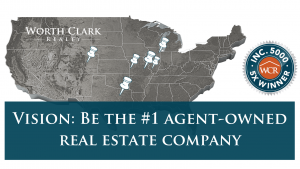 Worth Clark's company headquarters are located in Chesterfield, Missouri, with additional offices currently in Illinois, Kansas, Colorado, and now Texas.