Agents at Worth Clark Realty have the opportunity to become shareholders. This enables them to not only share in the success of the company long term, but contribute to it.
Our optional Agent Ownership Program is exclusively available to Worth Clark Agents only. As we continue to grow and expand into new markets, the value of company shares can grow too!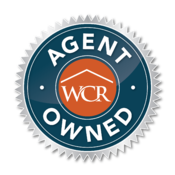 Agent Ownership Program
Agents earn shares by completing sale transactions and referring other agents into the company. To date, we've issued 1MM+ shares to our agent-owners!
With hundreds of agents joining every year, rapid market expansion, along with being recognized as one of the top real estate brokerages in the United States, it's a great time to be a Worth Clark agent.
Is Worth Clark Realty's Agent Ownership Program right for you?
LET'S TALK

Schedule a time to speak with our team about joining.
"I'm grateful for Worth Clark and to be able to do my own thing at my pace. WCR is excellent at keeping in touch and providing support as needed"

Sandie Palmer
Panama City Beach, FL
"It's great to see WCR continually adding talent, and our upward trajectory. I believe we have the best business model for how real estate works in today's world."

Mark Paradowski
St. Louis, MO