Agents at Worth Clark Realty have the opportunity to become shareholders. This enables them to not only share in the success of the company long term, but contribute to it.
Our optional Agent Ownership Program is exclusively available to Worth Clark Agents only. As we continue to grow and expand into new markets, the value of company shares can grow too!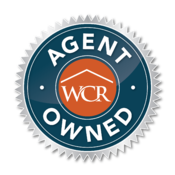 Agent Ownership Program
Agents earn shares by completing sale transactions and referring other agents into the company. To date, we've issued 1MM+ shares to our agent-owners!
With hundreds of agents joining every year, rapid market expansion, along with being recognized as one of the top real estate brokerages in the United States, it's a great time to be a Worth Clark agent.
Is Worth Clark Realty's Agent Ownership Program right for you?
LET'S TALK

Schedule a time to speak with our team about joining.
"My wife, Courtney and I operate as a team and we love the flexibility and freedom that Worth Clark Realty gives us. We feel like we have better support than from our previous big-name brokerage and the technology that WCR provides is top-notch. The flat-fee commission structure helps us to be more competitive and run a more profitable business."

Clark Hess
Colorado REALTOR®
"Worth Clark Realty is an innovative company that allows us the freedom to customize OUR business to meet our goals. The transaction management system is extremely easy to navigate, which makes being independent in this industry a breeze. Plus, their compensation structure makes every closing much more impactful!"

Precious Boyd
St. Louis REALTOR®