Worth Clark Realty doesn't believe in the one size fits all approach. Unlike "big box" brokers, where agents are restricted to only providing "approved" services and by how much commission is charged, we specialize in customizing the listing and sales strategy to each individual home. We believe every home is unique, and requires its own strategy in order to market the home properly and get sold fast.

Customized Commissions
Every home is different. Some are priced higher, some require a significant amount of time and effort to sell, and some we know will sell the first day on the market. Thus, we customize our commissions based on these things. Besides, "standard" commissions are a violation of the Sherman Anti-Trust Act.

Free Market Analysis
Receive a free no-obligation market analysis for your home to help with pricing, staging, marketing strategy, and a customized commission for our service.

Extensive Marketing
Your home marketed on 350+ websites, shared with our extensive REALTOR network, and email campaigns are just a few ways we'll bring maximum exposure to your home. Our marketing will bring attention, but it's our salesmanship that'll close the deal - and, we pursue every interested party.

More Services
In addition to listing and selling homes, we offer a variety of other services - more than your typical real estate brokerage. The array of services we offer puts us in contact with a significant number of people and potential buyers to market your home to.
Happiness Guarantee
Contracts are necessary, but we don't believe in locking you into one. If you aren't happy with our service, you can cancel with no strings attached. It's our commitment to customer service.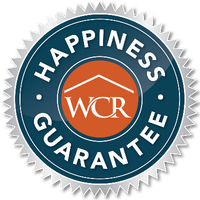 FSBO Option
Freedom is good, and so is saving money. That's why we offer a for-sale-by-owner option where you can still sell your home yourself and save thousands in commissions.