At Worth Clark Realty, we definitely do not believe in the one size fits all approach. We most definitely do believe old-school commission splits are the thing of the past. That's why we offer the best compensation plan that puts 100% of your hard earned commission in your pocket.
We're so confident that we provide agents with the best compensation plans in the industry, that if you can prove you earn more with your current broker, then we'll guarantee to beat it.
Commission Splits Don't Make Sense
If your current broker is taking a large split of your commission, you have to question why. If you're on a 75/25 split, is the broker doing 25% of your work? Probably not. So, why should the broker receive 25%? Worth Clark deducts a very modest transaction fee per sale based on what we've calculated to provide support, E&O and all the great tools we offer, on a per transaction basis. We've yet to find another broker that allows REALTORS® to keep more of their hard earned commissions.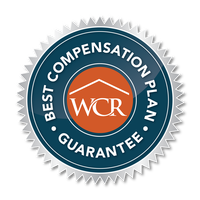 Ready to join a Broker that provides real value?