With multiple ownership tiers to choose from, agents at Worth Clark Realty have the opportunity to become company stock-holders. This enables them to not only share in the success of the company long term, but also contribute to it.
Worth Clark Realty's Agent Ownership Program is completely optional, and this opportunity is exclusive to Worth Clark Agents only. As we continue to grow and expand into new markets, the value of your company shares grow too!
Agent Ownership Program
Agents may opt-in upon joining Worth Clark Realty, or during a yearly open enrollment period. Multiple ownership tiers allow agents to decide how many shares they'd like to receive when they sell homes. To date, we've issued over 1,000,000 shares to our agents. By referring outside agents to the company, participating in brokerage lead programs, mentorship opportunities, and in working with our trusted partners, our agents can even help accelerate company growth.
With hundreds of agents joining every year, rapid market expansion, and being recognized as one of the top 100 independent real estate brokerages in the United States (RealTrends 500 - 2021), it's a great time to be a Worth Clark agent!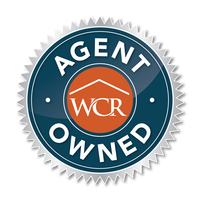 Ready to own what you do?