Guest Blog by: Tamara Segal
Trend-right, versatile, and ideally suited to the urban environment, loft apartments tend to be diverse spaces. Although they typically enjoy more square footage than your garden-variety studio apartment, they similarly lack the walls and divisions that are closely associated with other apartment styles. The concept of the loft apartment was born in the metropolis — in many cities, property owners, city planners, architects, and designers decided to focus on reviving areas teeming with warehouses or office buildings that weren't in use or that could be transformed into a more effective use — like living space.
The loft concept took off among artists first, then young professionals, and then anyone who wanted to reside in the city without paying the more exorbitant price of a traditional apartment, condominium, or house. With their more spacious designs, lofts offer residents opportunities to use the space in a multitude of ways that we'll explore here.
Characteristics of a Loft Apartment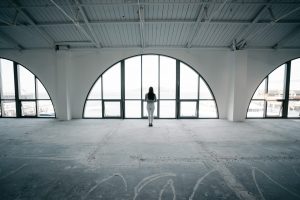 Lofts generally feature open floor plans, which attract single apartment hunters or couples who aren't looking for a great deal of division. Traditional lofts, particularly those refurbished into apartments that were once warehouses, feature high ceilings, few walls, and spacious layouts. However, many buyers (and renters too) love the idea of this large open space so that they can create divisions that suit their lifestyle. These divisions might be permanent features, such as half walls, or temporary ones created by decorative screens or even draperies.
Not surprisingly, as the concept of the loft grew popular, many different loft styles became available. It's not uncommon to find available lofts that include two floors — or even three. There are affordable lofts, mostly utilitarian in nature, and luxury lofts that boast upscale amenities. What most loft residents seem to love best about their apartments is the ability to put their own stamp on it, to customize it to suit their idea of home.
Planning Your Loft Layout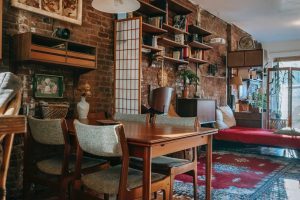 Regardless of your loft's square footage, you can make the most of the space by using it in a smart way that enhances the way you want to live and function in your home. Many loft dwellers add divisions in order to create more privacy. In more utilitarian loft styles, windows and exterior walls might not be endowed with the best insulation, and that can make for some discomfort during the cold season. So, many loft residents opt to create barriers for sleep areas in order to keep out draughts.
When planning your loft layout, it helps to view other loft floor plans for inspiration. Today's loft designers and architects have exhibited some truly imaginative flair when transforming these open spaces into unique home environments. Since lofts continue to be popular with artists and professionals, they can make for terrific workspaces too. It's not uncommon for designers to divide their lofts into work areas and living quarters.
Ask yourself a few questions in order to design a living plan that meets your needs. How do you want to live in your loft apartment? Do you require storage? Do you intend to entertain? Do you expect live-in guests periodically? Will you be working at home? Are you sharing the space with a roommate or partner? While lofts tend to offer more space than studio apartments, their space can still be limited—and there's often a tremendous amount of vertical space that can seem wasted when floor space is limited. With the following ideas, you can refashion your loft with both aesthetics and functionality in mind.
How to Take Advantage of Your Loft Space
As you craft your loft plan, you'll want to take advantage of the many different ways you can use and transform the space. Although you might have some floor plan layouts in mind, you'll ultimately need to get technical in order to carve up space into adequately proportioned divisions-—if you're going that route as opposed to leaving the space open. Some common spaces that residents may want to create with divisions include:
Bathroom suite (an expansion to the more utilitarian bathroom styles that lofts often feature)
Kitchen
Dining area
Pantry
Home office/ work studio/ hobby space
Living room / entertaining space
Sleeping quarters
Storage space
It's important to take your lifestyle into account. If you're sharing a loft with a child or a few children, create a play area in the loft as well as kids' sleeping spaces. If your location in the city is especially convenient, you may field lots of requests from family or friends to bunk with you for a visit — do you intend to create guest spaces? With a spacious loft apartment, you can transform an open layout into individual areas that work to your purpose.
Once you decide on how to map out your space, you'll have to choose how to divide that space up. Will you use walls or partial walls? Have you considered the use of furnishings like tall bookcases to create floor plan divisions? You can use various divisions to revamp your floor plan to suit your needs. Some options include:
Permanent walls (if you own the space)
Partial walls (half walls or 'dummy' walls that can be easily removed or rearranged)
Curtains or draperies
Screens made of wood, metal, or even fabric
Furniture like bookcases, large hutches, or sectionals
Sliding doors
Loft residents have gotten terrifically creative about dividing their space up with both permanent and temporary configurations using all kinds of barriers. You could divide your space with a large grouping of container plants or you could create a second level in a loft with a high ceiling by creating a tall platform for your dining area and using the interior of the platform for storage or workspace.
Loft-Style Furniture and Storage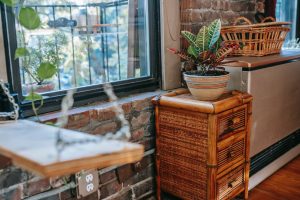 Loft dwellers often enjoy thinking outside the box when designing their interior space. Unlike traditional apartments that tend to feature closets, pantries, and plenty of cabinetry, lofts often don't include these amenities. Consequently, residents will have to create storage space to suit their storage needs. Often, loft residents will choose furnishings that have built-in storage features. Furnishings that perform more than one function are ideal for loft apartments.
First, consider installing closets or pantries. If you don't own the space, you can still create these features using temporary barriers like dummy walls or large screens. You can even build closets that you can disassemble when and if you move out. What's great about creating your own storage is that you can design the space to suit your particular needs. Because many lofts feature an industrial aesthetic and may even feature exposed brick and ductwork, you don't necessarily have to fashion these features with much design finesse. You can use unfinished wood or reclaimed items to create these functional storage spots in your home.
When choosing furnishings, consider their storage properties. For instance, a bookcase made from cubes is perfect for housing your vintage album or book collection. Flexible furnishings like open-back bookcases make great dividers that allow light through. These are perfect for housing your plants, pottery, or other collections
If you don't fancy creating closets, consider large wardrobes or armoires for your loft. These, too, can be used to achieve division within your open floor plan. These furnishings help you maximize your space by performing double duty—room dividers and storage units. A tall platform bed has plenty of storage space beneath it, and you can also choose tall shelving units or cupboards to make use of your vertical space.
Decorating and Adding Light to Your Loft Apartment
Loft decor is all about your personal aesthetic. Even largely rustic or industrial loft spaces can be softened by your color palette, textiles, art, and furnishings. Here are some ideas, going 'room' by 'room' to inspire you to plan your own decorative transformation:
Living Room
Warm up this area of your loft home with comfortable seating, like a plush sofa or sectional. Add a small bar to divide the space from your dining area. Use tall lamps to flood the area with plenty of light. Add features like an area rug, media storage unit, and window seating to create a welcoming space that's ideal for entertaining as well as for relaxing on your own.
Kitchen and Dining Room
It's important to ensure that this area of your loft gets plenty of good light. Fortunately, you'll have lots of lighting options to choose from whether you're sticking with an industrial aesthetic or opting for some other decorative style, like Mid-Century Modern or Art Deco. If your loft is on the small side, you can get creative with a kitchen island, featuring it as both food preparation and dining space. If you don't have room for a large dining set, create a long counter that you can use for both meal prep and dining.
Working Area, Office, or Studio
Ceiling light fixtures and tall floor lamps will ensure that you get plenty of lighting for your work area, which is important — particularly if your space doesn't have direct window access. You can also work with a designer to craft a custom workstation that perfectly suits your occupation or hobby.
Bedroom
When creating your loft bedroom, make use of textiles, especially if you have exposed brick or little effective insulation. Textile wall hangings and thick draperies help block damp, chilly draughts from seeping into your space. Remember, too, that you can soften this part of your home with plants and a soothing color palette.
Bathroom
Opt for strong bathroom lighting to ensure it has the functional light you need on a daily basis. If the bathroom is a small space, add large mirrors to amplify its size. Lighter colors will also help you create a more spacious, airy feel for this part of your home.
Lofts are enjoying immense popularity these days among real estate buyers and renters. Many loft dwellers love the idea of creating their own comfortable space out of the 'bare bones' of their loft's open floor plan. The fact is, there are perfect spaces for people to create their dream environment. Use these tips to help you make a plan to transform your loft into your ideal living space.