Worth Clark Realty, America's 69th largest independent real estate company is expanding brokerage operations to Detroit, Michigan. Already with offices throughout seven states and over 1,000 real estate professionals, this marks the first of several planned market openings for Worth Clark Realty over the summer of 2022.
Who is Worth Clark Realty? Founded and headquartered in St Louis, MO, Worth Clark is a virtual agent-owned brokerage platform. Agents at Worth Clark can invest in themselves and the company, earn 100% compensation, receive on-demand broker support, be independent, and receive the tools and technology needed to streamline their small business.
Please feel free to browse our website for more information.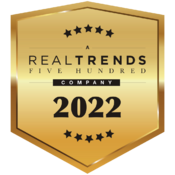 Interested in Joining?
Worth Clark is currently searching for Principal and Managing Broker candidates to aid in our expansion efforts, assist with establishing a presence in the market, and to help provide broker support to agents that join the company.
Agents interested in joining Worth Clark Realty once we've officially opened are invited to inquire as well.
"The managing broker is on top of the technology. He returns my calls and emails in a timely manner and is always willing to help. The commission split is fair with no high franchise fees to pay."

Nellie Harris
Denver REALTOR®
"WCR has given me the flexibility to put my family first and run my business how I see fit. The technology allows me to work whenever and wherever I am!"

Tasha Coleman
Kansas City REALTOR®